Be there for me, ooh-ooh!
Find out if the best things truly DO come in threes or not! (Spoiler: they do).
The underground British singer Tanika is finally back with a freshly squeezed bop, the island-tinged "Sweetest Thing". "Heaven...
British beauty Jerry Williams has unveiled the video for her stunning new single "Let's Just Forget It", and...
Guys. Guys. I've done it again. I've stumbled upon The Next Big British Pop Star, and it's a...
Another week, another batch of fresh and hot new bops. First up is the hotly anticipated English version...
As I have said before, my intention with this blog is to talk about music from pop girls...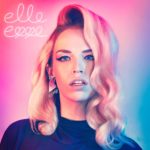 Have you been bored of music 'lately'? Did you think Ariana Grande's "Dangerous Woman" was an edgy bop,...
My intention with this blog was to shine the spotlight on the finest female musicians. It was supposed...
Dear sheBOPers, Have any of you ever felt like life was getting too much? It can be so...
International Women's Day 2016 is here, and what better way to celebrate than with some empowering sheBOPS!...
Back to Top