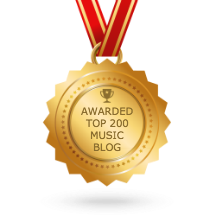 SheBOPS is a fresh and vibrant music site and Top 200 music blog, exclusively covering as many of the world's most brilliant female musicians as humanly possible. It's the Internet's premier site for Girl Power in the music industry!
SheBOPS was founded in December 2015 to showcase new and old music by fabulous female musicians, as well as interview the ladies behind the bops. From sorrowful Arabic ballads and bustling Caribbean dancehall, to moody electronic British music and the hottest US Top 40 stars, you'll find it all here. SheBOPS craves music in any genre or language; the SheBOPS philosophy is that if it's great it should be heard, regardless of language, genre or (lack of) chart position. That's why music fans will always find "what's good" here – it's endorsed by my incredible and flawless taste in music! SheBOPS celebrates and salutes women for the brilliant, beautiful and bloody creative goddesses that I know they are.
The site also aims to explore the wider context of these female musicians in an unapologetic manner; from the way their imagery impacts society, to the girls and their (often messy) usage of social media, nothing is off limits on SheBOPS.
If you're still a bit puzzled, then let this The Simpsons moment help you understand the SheBOPS brand a little clearer:
The name SheBOPS serves as a label for a female artist ("she") who creates outstanding music ("bop"). It also embodies that physical, 'bopping' motion you might make to a great song that captivates your ears ("she bops"). Plus many readers have brought to my attention that "She Bop" is also the title of a Cyndi Lauper bop – my ARTPOP could mean anything! 🖌
SheBOPS is the brainchild of Hasan Beyaz, a freelance writer based in London who has created content for Noisey, YouTube and Seoulbeats.
Want to submit your own SheBOPS? Want to contribute? Want to send me $3million and a Chanel bag? Then email me!