The K-Pop star and former Unpretty Rapstar contestant shares her very first mini album.
South Korea's doo-wop girls are back with the bops.
"FEMM usually sing in the character of a powerful woman, because we want to send this positive energy."
Do it slower babe, you're so deep babe.
"Knowing what's authentic to you is when life starts to feel more fulfilling."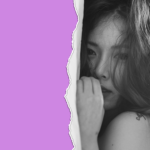 U make me 25, 25, 25… U make me 24, 24, 24… I feel like 21, 21, 21…
I don't have a cozy place anywhere in this controlled world, where even breathing isn't allowed.
I'm gonna live like a flower, I'll be myself.
Back to Top