The effervescent 18 year old speaks on lampooning fictional depictions of women in love with new single "Marie...
I dive into the emerging British songstress's debut single "Jump in the Water", as well as her thoughts...
The singer spoke about her comeback album, rising hit "Deeper Than Us" and a fateful encounter with Hans...
The London Pride singer talks about new music, what London Pride means to her plus some words of...
Stick to who you are, love what you do and do it unapologetically.
You can't have success without failure.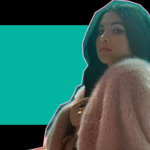 Don't tell your friends that we haven't been sleeping, 'cos we're keeping it secret.
The underground British singer Tanika is finally back with a freshly squeezed bop, the island-tinged "Sweetest Thing". "Heaven...
Back to Top