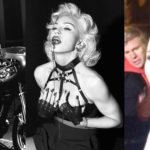 Like money, electricity and Lady Gaga, social media is the latest installment of human creations which have innovated...
Japan's best electro girl group Perfume have taken time out of their cosmic exploring to grace us with...
International Women's Day 2016 is here, and what better way to celebrate than with some empowering sheBOPS!...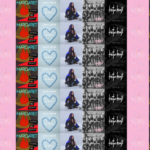 February is almost over sistrens. How quickly is 2016 going? It must be the continuous slayage from pop...
Last week was a bit of a quiet one for my iTunes. I fleshed out the week's sparse...
Japanese electro queens Perfume have finally revealed the details of their next album! COSMIC EXPLORER is dropping on...
What are this week's best bops?
Woo lawd, what a Wednesday it's been! Honestly, I need to catch my breath because it's been a...
J-pop's queen of sex, Koda Kumi, has admitted that her beloved and world-renown "ero-kakkoii" image has been an...
K-pop kweens 4Minute are dropping their seventh mini album Act. 7 next Monday, and it sounds Earth-shatteringly amazing....
What are this week's new bops? Find out here!
Rejoice! Godtada finally heard the prayers from music fans all over the world and is MAKING A COMEBACK....
Back to Top