K-pop's hottest new girl group MOMOLAND have experienced a real 'Bboom Bboom' in popularity lately – but was it illegitimately funded by their own agency?
MOMOLAND have been at the center of a controversial whirlwind this year for allegedly faking their album sales and buying the newfound popularity they achieved through their smash hit single Bboom Bboom. While Korea's Ministry of Culture, Sports, and Tourism conduct a full investigation in to this situation, I have decided to launch my own investigation to report the known facts of the MOMOLAND Bboom Bboom sajaegi scandal.
Welcome to MOMOLAND
But first, who are MOMOLAND?
The nine member Korean girl group MOMOLAND began life in 2016, when they were manufactured by their agency Duble Kick Entertainment. The seven initial members of MOMOLAND, Hyebin, Yeonwoo, Jane, Nayun, JooE, Ahin, and Nancy were scouted through the reality show Finding Momoland, and debuted on November 10, 2016 with the six-track mini album Welcome to MOMOLAND. Welcome to MOMOLAND was enough to introduce the group to mainstream Korea, peaking at number 28 on the Korean charts.
To spice things up a bit, the addition of Daisy, a former JYP trainee, in March 2017 plus Produce 101 contestant Taeha in April 2017 finalized MOMOLAND's current lineup.
JooE, Viral Meme Queen, is Shown Wonderful Love

April 2017 heard the nine members of MOMOLAND unveiling Wonderful Love, a sugary and colorful number, which was then reimagined as a more upbeat EDM version later in June. Due to JooE's charismatic and energetic performances of Wonderful Love (EDM Ver.) on music shows becoming a hit meme, MOMOLAND reached the pinnacle of success for any K-pop group – wonderful viral fame. MOMOLAND's second mini album Freeze! quickly dropped in August 2017 to capitalize on the group's increasing popularity, and was led by the catchy circus theme tune bop Freeze!.
Although the girls were becoming known for their captivating concepts, it was later in September 2017 that MOMOLAND truly hit the jackpot; JooE and her famed dancing moves were commissioned to star in a now iconic CF (commercial film) for the drinks brand Tropicana, which began airing and subsequently going viral in mid September. JooE's performance in this CF was so hugely viral that she made national headlines in Korea, and was promptly commissioned by supermarket giant GS25 in order to try and repeat (and capitalize on) her viral magic.
While visual member Nancy made an appearance in the web drama Thumb Light, which started airing on October 25th and was produced by government organization Korea Transportation Safety Authority along with Korea Economy TV, "JooE" and "MOMOLAND" became the top search terms in Korea following JooE's charming appearance on talk show Radio Star in December. Meanwhile, the inhabitants of MOMOLAND worked diligently to perfect the group's next comeback; MOMOLAND's third mini album Great! was teased throughout December with a release date set for January 3rd 2018.
A Major Bboom Bboom in Popularity
Bboom Bboom, MOMOLAND's title track for Great!, has performed unexpectedly, well… great! on the charts.
Premiering right at the start of the year on January 3rd with a sexy new style, Bboom Bboom has been a sleeper hit for MOMOLAND thanks to its raunchy and addictive electro swing sounds, an iconic signature dance move imitable by everyone (think Abracadabra, but with limp wrists) and a chorus catchier than syphilis.
In spite of a quickly disproven plagiarism scandal where Bboom Bboom's producers were (reasonably) accused of ripping off Russian group Serebro's 2013 indie hit Mi Mi Mi, MOMOLAND's rise with Bboom Bboom has been slow and steady. By the end of January, Bboom Bboom had peaked at number four on the Billboard World Charts and continued to climb the Korean charts throughout February; both Bboom Bboom and the Great! album hit highs of number three on the Gaon Chart by mid-February, with Bboom Bboom refusing to leave the top five of Korea's digital charts two months after its January release. As of publication date, the Bboom Bboom music video has smashed the fifty million mark on YouTube (update: it has now surpassed sixty million) and remains the platform's number one music video in Korea. On top of all of that, MOMOLAND have also celebrated an incredible five coveted wins on Korean music shows; Wikipedia have a great chart outlining what it takes for an artist to win on a Korean music show, but it basically means that MOMOLAND are super popular and absolutely slaying at the moment. This was reiterated with MOMOLAND's recent trip to Japan, where the girls performed to 25, 000 spectators across four days and finalized plans for a Japanese version of Bboom Bboom to drop in June 2018 – get that yen, sisters! Bboom Bboom is a certified smash hit and, with meme queen JooE's latest KakaoTalk CF featuring more guaranteed-to-go-viral dancing, MOMOLAND's rise to the top shows no sign of slowing down.
Except for one thing… MOMOLAND and Duble Kick Entertainment have now found themselves in the middle of a sajaegi investigation for somehow managing to sell 8, 200 copies of their album Great! in one day from a store which had no valid explanations for these sales.
Wait – what's sajaegi?
Sajaegi's traditional meaning in Korean is to buy goods and food in bulk to prepare for the event of a natural disaster or war. In the world of K-pop, though? Sajaegi's meaning is slightly changed; sajaegi in K-pop is when an agency buys albums by one of its artists in bulk, in order to boost sales for appearance purposes. Sajaegi is hard to prove, but most big artists are suspected of it at some point during their rise, and now it's MOMOLAND's turn.
Sadly, the sajaegi accusations against MOMOLAND seem to make sense, despite desperate pleas of innocence from Duble Kick Entertainment.
SAJAEGILAND: A Mysterious Bboom Bboom in Album Sales

According to Hanteo Charts' sales figures, Great! cultivated a total of around 4000 sales in January. Great! kicked off February with 290 copies sold on February 1st and continued to shift 10 copies on February 2nd, 21 copies on the 3rd, 9 copies on both February 4th and Feb 5th, 52 copies on the 6th, 8, 261 copies on February 12th, 894 on the 13th…
…wait…
How many copies on February 12th?!
Great! sold double its entire January sales in one day… but how? Red flags were promptly raised in the land of MOMO and K-pop due to these inconsistent sales figures.
Almost instantly, Duble Kick Entertainment were accused of sajaegi for the huge influx of album sales on February 12th. Unsurprisingly, Duble Kick Entertainment swiftly tried to shut down the harmful rumors with a statement:
It is definitely not sajaegi. We don't have the money to do sajaegi, and we are not an agency that runs on large investments. We are investigating why the numbers came out like this, but we have not found out yet. We discussed with the distributor, but we have not noticed any unusual movement. We believe 8, 200 is the total amount counting in the pre-orders for February. The initial supply of MOMOLAND's 3rd mini-album was very small. Therefore, we had to take additional orders (due to increased demands) and the total all together for February added up to 8, 200.
Sounds pretty feasible tbh!
Hanteo's CEO Kwak Young Ho made a further statement, declaring that nothing was fishy about MOMOLAND's sales:
When we see that the numbers reflect not the actual sales numbers, but a bulk purchase from an involved party, we believe aggressive legal action must be taken. As such, Hanteo Chart conducted a review of our data processing system in response to a rush of inquiries that we received on February 12, and there was no error. February 13, because suspicions persisted, we contacted the representative of the franchise where over 90 percent of MOMOLAND's albums were sold and received response that there was no issue.
Kwak's statement did however close with a slightly threatening yet indirect message:
In order to protect the rights of our affiliated retailers, we cannot reveal the name of the specific store in question. Hanteo Chart checks all the sales made both in Korea and abroad down to sales of one album, and we are prepared to take strict legal action in the event that we feel our public trust in our company is threatened.

Seemingly shaking in their boots, Duble Kick Entertainment quickly followed Kwak Young Ho's comments by explaining in a second statement that the reason behind the influx was "a momentary increase in demand from Japanese fans and other fans abroad after our announcement that the group would be promoting in Japan… we will continue to promote and would like to reiterate that we have not done anything to harm the fairness of the market."

Sorted, right? Wrong. This mess is just getting started.
[themoneytizer id="15994-1″]
Hanteo sent an official request to the store in question which had shifted those thousands of albums on the sajaegi date (February 12th). From the documents submitted by the store to Hanteo on February 19th, Hanteo Chart determined that there was a lack of concrete evidence compared to similar cases and asked for further information. When the store in question failed to provide satisfactory answers and necessary receipts in this followup, Hanteo Chart made the decision to file a petition to the Ministry of Culture, Sports, and Tourism for an official investigation. A rep for Hanteo Chart explained the decision:
When a sale occurs at a Hanteo Chart-licensed store, it is automatically reflected on the chart after the total is calculated on our computer network. After suspicions and controversy arose over the album sales numbers, the store in question was unable to provide clear evidence [of the sales], and we came to the decision [to file a petition] after determining that this incident could cause the public to lose trust in the charts.
The mentioning of a lack of "clear evidence" by Hanteo forced Duble Kick Entertainment to give some tea about the situation:
In early February, we received a call from LOEN, the company in charge of distributing the Great! album. They were receiving constant album orders from buyers and asked for permission to print a second press edition. We debated on the matter for a long time. The first press edition of MOMOLAND's 3rd mini album consisted of 4,000 copies. This was because the group's previous albums never surpassed 4,000 copies in sales. However, this album was different, receiving more love and attention than before… In order to print additional albums, we have to pay additional processing fees ranging from 40,000,000 – 50,000,000 KRW (~ 37,000 – 47,000 USD) per every 1,000 copies. Our company constantly lacks funding. So as embarrassing as it sounds, we were uncertain about approving a second press edition.
The label reasoned that they ultimately decided to go for second press productions, while also lengthening MOMOLAND's promotional activities primarily through broadcasts and fan signs until March to earn back their coin. Note that the sajaegi accusations emerged at the same time that the decision to produce second press editions of Great! was finalized.
Not knowing when to shut up and let the funky music do the talking, Duble Kick Entertainment proceeded to make yet another statement; this time, the huge sales apparently happened because two mass orders for the Great! album came in from Japan on February 2nd and on February 6th. This then-unnamed Japanese company decided to use Great! as part of the official merchandise for MOMOLAND's Japanese promotions for their exclusive Japanese album MOMOLAND The Best ~Korean Ver.~, which dropped on February 28 and sold nearly 3,000 copies. Ironically, MOMOLAND The Best ~Korean Ver.~ excluded their big hit track Bboom Bboom and since Japan still loves to own music on CD, it made sense to stock up on copies of Great! and simply make sure that the demand could be met. What doesn't make sense is that all of these sales went through on February 12th, well over a week later – is that normal? Hanteo Chart's clap back said it best: "If it really is the products that is sold to consumers, they have to show us the proof. Hanteo Chart does not count the purchase orders and the licensed albums that are sold in foreign markets."
Interestingly, Hottracks, a large physical music retailer in Korea with over twenty chains in Seoul, chimed in on the scandal. The retailer confirmed that it is literally difficult to have 9,000 copies of an album in stock. They also claimed that album stock levels for Great! weren't very high (the highest was 6 copies in their Jamsil store) and therefore Hottracks wouldn't physically be able to sell hundreds of copies of Great! each and every day, and couldn't fathom how one small store would be capable of doing such a thing; considering the album's limited press run, this does make sense. Hottracks also remarked that the K-pop groups who might be fortunate enough to shift 8, 200 copies in a single day would be the best boy groups such as EXO and BTS – but only when those groups have a fan sign event occurring, which requires multiple copies of albums to be purchased. This commentary from Hottracks was not made to discredit the success of MOMOLAND or Bboom Bboom, but more-so to simply clarify the logistics of physical album sales.
[themoneytizer id="15994-4″]
Netizens Wanna See the Receipts – The REAL Ones!
In a final effort to silence ever-growing whisperings of sajaegi, Duble Kick Entertainment refused to back down and (rather awkwardly) shared literal receipts from February 2nd of MOMOLAND's album sales for Great! to Mihwadang Records, a record store located in Hongdae – but the receipts were apparently faked, which only added unneeded fuel to the sajaegi fire.
Assisted by the findings of bright-eyed netizens and presented by Dua Lipa, here are some New Rules for Duble Kick Entertainment to live by following this scandal should they find themselves in a situation like this again:
1: Don't Fake Anything
The SWIFT code on the invoice reads NHBNKRSE and the bank as KEB Hana Bank. However, as of December 2017, KEB Hana Bank announced that they would be using the brand new SWIFT code KOEXKRSE, and that their previous HNBNKRSE code was no longer valid.
Now, Duble Check those SWIFT codes above…
The code on the printed invoice is a fake code; the letter arrangement is wrong (HNBNKRSE was the correct code as of December 2017 before it was changed).
2: Don't Be a Liar
Mihwadang spoke out about the controversial discrepancy: "We did not forge the documents. That amount was actually given to us. The swift code changed January 2018. We should have checked to change, but we just used the form we had been using and just changed the name and content. It's our fault for not realizing the change in the swift code. But the amount was still paid."
One small thing – the code that KEB Hana Bank originally used was changed in December 2017, not January 2018 as Mihwadang claimed. Also, how was it possible that "the amount was still paid" when the SWIFT code was completely wrong from the get-go?
3: Don't List the Wrong Phone Number

Furthermore, the contact phone number on the invoice is for Plan A Entertainment, who have no association with MOMOLAND; Plan A Entertainment is APink's agency. What's that about?! None of this is adding up… is somebody here trying to hide something??
떨리지 막 떨려와…
Regardless of this scandal, the show must go on, and MOMOLAND continued promoting their smash hit on music shows. The girls however made headlines when they looked noticeably miserable during the award ceremony for their fifth and final music show win:
With Duble Kick Entertainment finally learning to stay silent and an official investigation underway, all we can do is wait for the Ministry's official verdict.
tl;dr? Here's the tea:
The first press of Great! consisting of 4,000 copies sold out due to demand.
Second press of an undisclosed copies was authorized and issued.
After the first press sold out and a second press was issued, Great! sold 8,261 copies in one day with over 90% sold at one store, to either a Japanese buyer/overseas fans/Korean fans who had pre-ordered/all of these options/none of these options/a combination of these options.
Consequently, sajaegi allegations against Great! are made. This results in constant declarations of innocence by Duble Kick Entertainment and an investigation launched by an increasingly irritated Hanteo Charts and Korea's Ministry of Culture.
[themoneytizer id="15994-3″]
Results of the Investigation & Final Thoughts: Did They Do It?
The question on everybody's mind is – did they do it?
Well… there's no denying that the huge sales influx looks shady. There's too many indiscretions here for something shady to not have happened. Key elements of the situation, such as the phone number discrepancy and the constant story changes by Duble Kick Entertainment, do not help this case. While Duble Kick Entertainment's explanation about a mass order from the Japanese to coincide with the release of MOMOLAND The Best ~Korean Ver.~ seems feasible, Hanteo's dissatisfaction that this explanation doesn't check out is heavily suggestive – there's clearly more to the situation.
With that said, even if this is a case of sajaegi, it had minimal impact on their music shows wins and digital performance. MOMOLAND had already won twice before the sajaegi scandal broke out and gained traction, so their popularity with Bboom Bboom cannot be credited to sajaegi. Yes, physical sales can generate more profit since they have a higher price tag than digital sales, but physical sales don't account for much with the music show wins (usually as low as 5%), ultimately meaning that they didn't "buy" their popularity – it was already happening organically with digital sales. Bboom Bboom's popularity is undying, which proves that MOMOLAND were already well on their way to becoming the nation's new girl group; all you have to do is listen to the frantic screaming by the audiences of their live performances. It's clear that the reason why MOMOLAND have become so popular with this comeback is because they have demonstrated the Charisma, Uniqueness, Nerve and Talent required to be Korea's Next K-Pop Superstar.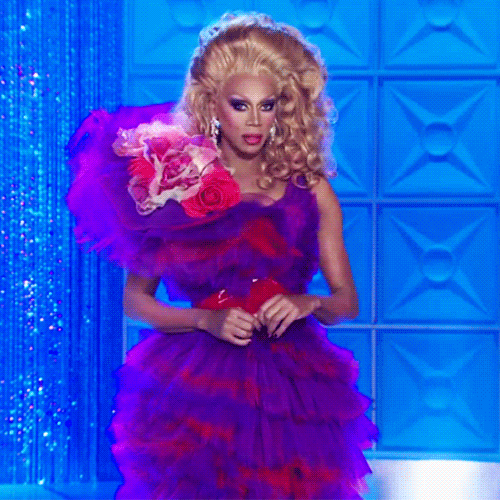 Regardless of the outcome of this scandal, it's imperative for audiences to remember that the girls of MOMOLAND are not at fault here. They do not organize the shipment of their albums, they do not book shows or appearances, they do not manufacture their physical albums… there's a whole machine working overtime for that. But frustratingly, since the girls of MOMOLAND are the face, they'll probably be held accountable for something that wasn't their fault by audiences.
Unfortunately, while their reputation may be tarnished for now, MOMOLAND and Duble Kick Entertainment will need to work long and hard to not be remembered as SAJAEGILAND if the Ministry's investigation confirms what many are thinking.
Update 27/04/2018: Korean media outlet eDaily has published evidence of digital sajaegi 'factories' operating in China's Dalian, Guangzhou, Qingdao, and Dandong areas.
These factories claim that entertainment companies actively seek them out for their sajaegi services to boost the digital streams of their music. In one video eDaily received, an unnamed person explains the digital sajaegi process: an illegal application makes 30-50 IDs through one device, and this is replicated across 200-300 devices to create over 10,000 IDs thus significantly bumping up digital streams.
MelOn, one of Korea's biggest streaming platforms, has quickly revealed plans to crack down on these illegal sajaegi activities by "strengthening the verification process through cell phones" in an attempt to ban digital sajaegi entirely. MelOn also acknowledged in the statement that digital sajaegi has been an ongoing issue because of constant advancements in methods to carry out digital sajaegi.
This damning evidence from eDaily and MelOn means the earlier argument that Bboom Bboom's phenomenal digital success should not be brought into question during their sajaegi scandal has to be retracted. eDaily have proven that digital sajaegi is undeniably real, and Duble Kick Entertainment may have been one of many customers of these Chinese sajaegi factories.
[themoneytizer id="15994-16″]