Rise, Brave Legends, rise.
I'm young and if you don't even have my kind of courage, how dare you look at me.
2016 is truly the musical gift which keeps on giving. Much to my delight, the past week has...
No matter what, BoA ALWAYS comes for weaves.
11 months after the slayage of Heart Attack, the South God Queens AOA are finally back with another...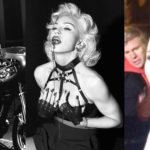 Like money, electricity and Lady Gaga, social media is the latest installment of human creations which have innovated...
Last week was a bit of a quiet one for my iTunes. I fleshed out the week's sparse...
K-pop kweens 4Minute are dropping their seventh mini album Act. 7 next Monday, and it sounds Earth-shatteringly amazing....
Who slayed and who flopped? Find out here!
Back to Top