"As women, we are our harshest critic."
After focusing her career as a storyteller for the stars, the Irish songwriter behind Work Bitch is refocusing...
[themoneytizer id="15994-1″] London-based chanteuse Chloë Rona shows that she knows all about your cruel intentions in her latest...
The alt-soul diva shares some psychedalic new sounds ahead of the release of her new EP.
"I have frequently had my competency as a musician questioned or challenged more than my male contemporaries, which...
Namie Amuro's songwriter speaks about her solo single "Turn Around" plus working with Rudimental, MNEK and Gorgon City.
Can you give me signs, can you please call me?
The newcomer chats about her first single "School Girls".
The Scottish singer-songwriter reflects on studying in California aged 16, and explains the timeless sound of her new...
The effervescent 18 year old speaks on lampooning fictional depictions of women in love with new single "Marie...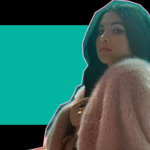 Don't tell your friends that we haven't been sleeping, 'cos we're keeping it secret.
You know I'll keep trying, til the sun stops rising.
Back to Top