In the morning I'm still that bitch.
Say what you want to say about us, but we're not just gonna give up.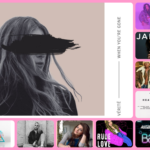 How many times can I hit decline?
All they wanna do is feel good, feel good.
Becoming a beautiful little Hollywood perception.
This is exactly what we said we wouldn't do.
You can't go wrong with a splash of gold.
I know that you're bad news.
Which one will be your favorite?
I was yours - but you were never mine.
Back to Top