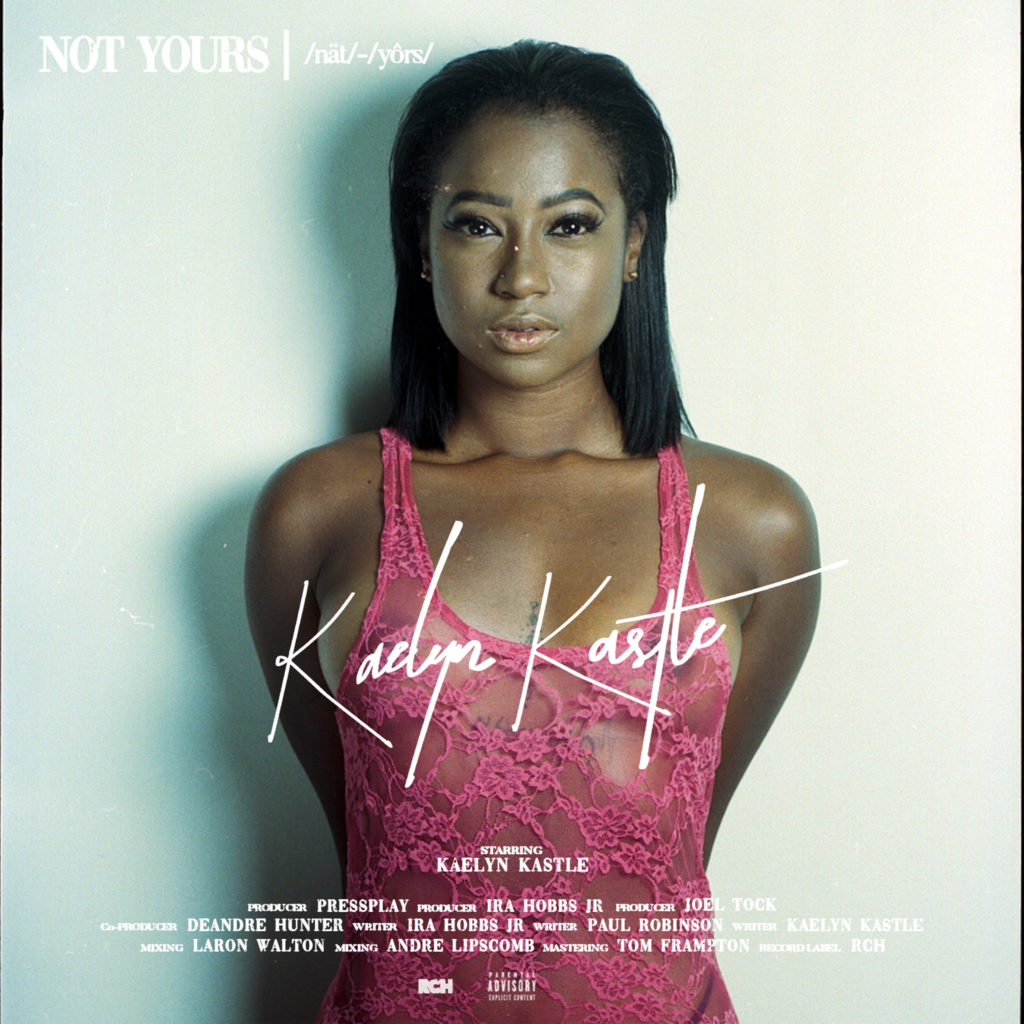 Big things are coming for Kaelyn Kastle, the Bermuda-born artist who's earned respect from the likes of LA Reid and Nicki Minaj.
The latest single from the Atlanta-based singer, 'Not Yours', is an addictive blend of island sounds, brutal synths and a punchy beat with a clear message of self-empowerment: "Baby it's mine, not yours, not yours" Kaelyn sings in the chorus.
We talk to the future star about her influences and why she feels that "female artists in the music industry are underrepresented."
What's in your Recently Played list on Spotify?
I actually just got a Spotify 3 days ago. I'm still working on creating a dope playlist, but I feel like if I spent some time with the app, it might just consist of reggae and a lot of soca music.
How did your Bermuda upbringing influence your relationship with music?
Growing up in Bermuda, our culture is tailored to being free and happy. So when it comes to the music and self-expression, I've found it hard to express any other emotions other than those two things. Even in a lot of the soulful old reggae where you hear moments of pain in music, there were always brighter messages to follow. With time and experience outside of home, I've had to learn that the world isn't as happy of a place. My country deals with disparity, and soon after we look to find the light in every dark tunnel and that's what a lot of my music was in the beginning. I guess you can say it had a huge correlation to how I create but also gave me many lessons to learn as I traveled outside of where I'm from.
What is the message behind your new single 'Not Yours'?
With 'Not Yours', the message might be perceived differently to everyone that hears it. However, to me, it's about being in control of your mind and your body. As humans we long for a connection with others, to be loved and to give love or to give and receive sentiments of love. But in my world, I want everything to be on my terms because there's nothing wrong with that. It's definitely OK to do what you want with your body and your mind if it positively contributes to your wellbeing.
Do you have a favorite lyric from 'Not Yours'?
Favourite lyric for me is in the hook "baby it's mines not yours." For me, that just says enough.
What are your favorite sounds to incorporate into your music?
I really couldn't say I have a favorite sound to incorporate in my music, because I'm very experimental, I'm always willing to try new things. To me, it's a process of exploration.
What emotions do you hope your music conveys to the listener?
I hope the listener feels fulfilled and confined moments of joy in my records. I want them to feel excited and inspired, with a touch of fearlessness.
Which female artists have inspired you in your life?
Honestly, there's so many female artists. A few I can say are Lauryn Hill because of her awareness, Alicia Keys because of her soul and sensuality and Rihanna because she's an empire within herself. There's so many more.
How do you feel about the representation and portrayal of female musicians? Is there anything that you'd like to change?
Right now, I feel like female artists in the music industry are underrepresented. If I could change anything, I want women to feel more powerful in their mind, body and soul, and to understand the power of sensuality and intellect.
How do you find your identity in a male-dominated industry?
Although the industry is a male-dominated one, my identity has nothing to do with that; I refuse to think of myself as a female in an industry with a bunch of men. I just think of myself as me and regardless of who's in the room, I'm going to get my point across.
As a woman, is there anything about the music industry that frustrates you?
I don't think this is an issue that only women face, but I wish the industry was more about the talent rather than the numbers. At one moment in time I was relatively annoyed because the industry no longer believes in building an artist and developing them into greatness. In my opinion, the industry has become about grabbing a quick buck. However, artists have to do most of the work now, by building on our own and we have to adapt if we don't… well I guess we could say we know where that leads.
What challenges do you think female musicians are facing today?
Female musicians maybe are overlooked sometimes or we have to overwork in order to be looked at as equal.
Do you have any top tips for other female musicians?
The only tip I can give you is to work hard, stay sane, pray a lot and then work harder.
What's left to come in 2019 and what's planned for 2020?
I'm super spontaneous, so for 2019 from me you can expect more growth, to see 'Not Yours' expand into new markets, and to hear my name more often.
Kaelyn Kastle on Spotify