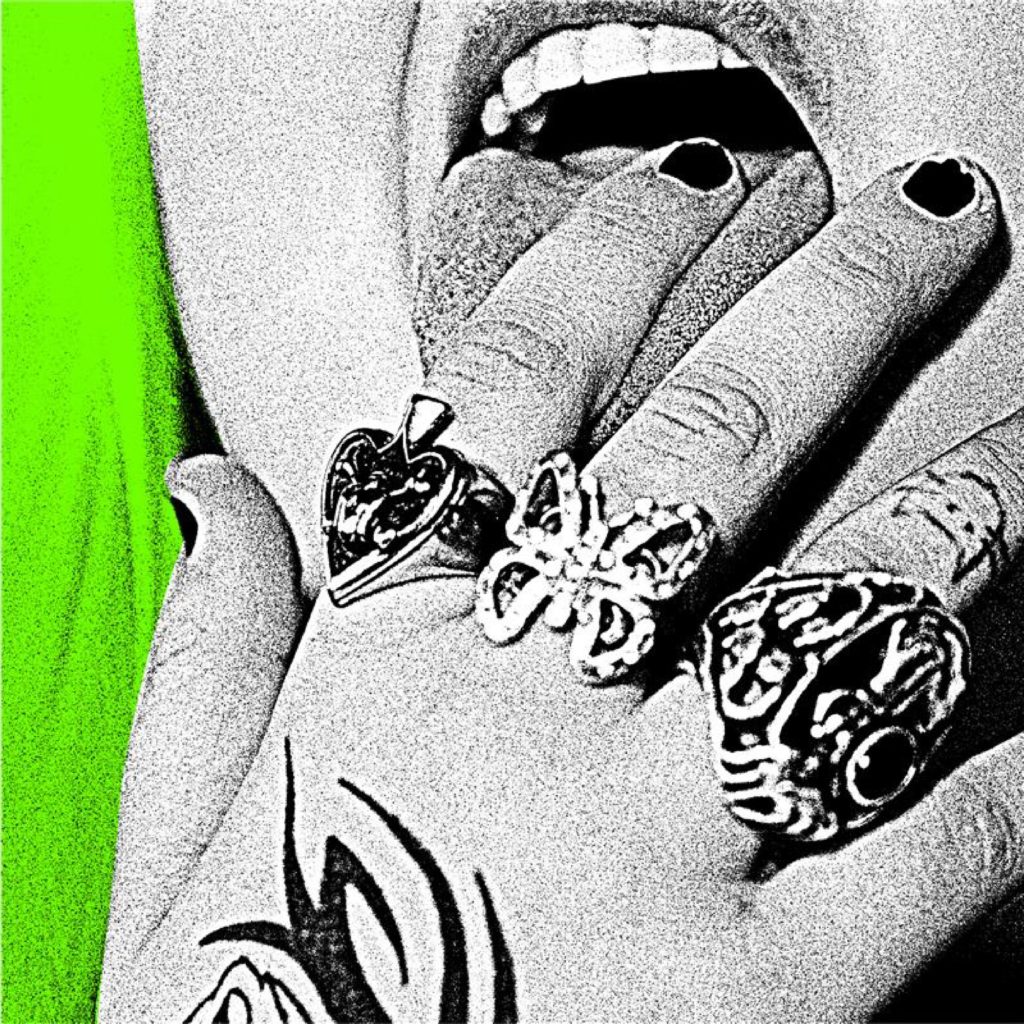 If you had ears in 2017, then you'll be familiar with ALMA's unforgettable hook from her huge single 'Chasing Highs': "I'm chasing hi-hi-hi highs".
The dance-pop banger has since racked up over 110M streams on Spotify alone – a testament to both its staying power and ALMA's natural ability to craft hits.
It's that type of power which lead ALMA to co-write 'Don't Call Me Angel', the smash single by Ariana Grande, Miley Cyrus and Lana Del Rey for the Charlie's Angels soundtrack.
Yet, the certified hitmaker tells us that "a lot of men haven't taken me seriously" as a songwriter – a tale all too familiar for the hundreds of other phenomenally talented women in music writing hits.
ALMA's newest single released today, the gritty punk-pop 'Bad News Baby', further continues the Finland native's assault on the scene with her signature style of hard-hitting lyrics across stellar Scandipop production: "'Bad News Baby' is my alter ego who can do anything and is unbreakable. She is fearless, she is anxiety free, she doesn't care what you think of her" ALMA says of the song, which will appear on her debut 2020 album Have U Seen Her?
We chat with one of the brightest stars in pop right now (and not just because of her illuminious hair color) about not being taken seriously as a songwriter, how she's raising women in music up, as well as refusing to give in to "nonsense" suggestions about her image from men.
SheBOPS: Is there a quote you consider to be your life motto?
ALMA: "Either we're going to live or die."
My mum used to say that to me every time I felt like I couldn't keep going. The simplicity was comforting. Life can get super hard and everything can go absolutely wrong but it's going to get better in time!
What role did music play in your life when you were growing up?
My family wasn't very musical at all so it wasn't something that was always there, but when I was ten years old we got our first computer and then I found YouTube and started searching for music videos for hours and hours a day. Music made me feel safe and It was the first thing in my life that I was super interested in!
Generally speaking, where or who do your musical inspirations come from?
Amy Winehouse has always been a big inspiration! Then bands / musicians like Nirvana, MGMT, Lykke Li, Lana Del Rey, Santigold, Robyn, Lily Allen… there's so many.
You co-wrote 'Don't Call Me Angel' and featured on 'How It's Done' for the Charlie's Angels soundtrack, exec produced by Ariana Grande – what was it like working and writing with Ari for this project?
Crazy! I still can't understand how it happened! I feel blessed and honoured that people are really starting to recognize my love for writing music is equal to my love for singing it. I get just as much satisfaction writing songs for other amazing artists as I do for myself. I will be forever thankful that Ariana for letting me be part of this!
You also wrote tracks with Miley Cyrus for her upcoming album – what techniques did you use during the co-writing process to help Miley tell her story?
We just talked and talked for hours! Even though we are from totally different worlds and backgrounds we still found lots of common ground, so it was easy to start writing lyrics together.
How would you describe the overall vibe and message of Have U Seen Her, your debut album?
It's my story! Full and complete. There's love, anxiety, scars, fears, happy nights, drunken memories and more. It hasn't always been easy and I've never really been good at talking about my feelings, but music makes it easy to open up.
The album's been a long time in the making – why does now feel like the right time for it to be released?

It's taken me some time to find my style and the right words to say what I wanted to say. I'm still young and I didn't want to make an album full of nonsense singles – I wanted to make something meaningful! And I think now I'm ready. It takes time to get there.
Where did the inspiration for the album title come from?
My life, everyone and everything around me.
What were the biggest differences in terms of writing and recording 'Have U Seen Her?' compared to your previous projects?
It was a lot more grown up and done with intent. I love all my old songs but I'm very proud of the new ones – they are much more 'me'.
What are some new sounds you experimented with on the album?
Lots of guitar, that was new for me. I think if a song sounds good on just guitar, it's a banger!
Is there a lyric from the album which is your favourite?
Lots of proud lyric moments but this gives me good happy memories!
"She put a pill on my tongue and she kissed me, said let's die young and I never even asked, I just took it fast."
What do you think will surprise listeners the most when listening to the album?
It's a marriage of punk and pop.
You said in an interview with Interview Magazine that "I love when people are making super risky moves — especially females" – why does that appeal so much to you?
Being risky is powerful! I think a lot of artists (especially female artists) are afraid to make risky moves because of the fear of failure, but we never change anything if we just do the same stuff over and over again! We have to be moving forwards and for the better!
How do you feel about the representation and portrayal of women in music? Is there anything that you'd like to change?
I want to see more different kinds of female superstars please! More women on festival line ups please!
From a woman's perspective, is there anything about the music industry that frustrates you?

Yeah it's a pretty evil industry but you have to learn how to play it! Women are constantly doubted and put down. I try to change that by keeping my team as female as possible and supporting brilliant women in this game: from directors to photographers to my team at the label and managers.
What challenges do you think women in music are facing today?
From my own experience, especially as a songwriter, a lot of men haven't taken me seriously. They think my thoughts and suggestions aren't good enough. It's been very frustrating at times when all I wanted and needed was acceptance and encouragement. Men have told me to be skinnier, sexier, quieter… it's all nonsense. I've learned that hard work and success is the best way to show these idiots that they are wrong!
Are there any up and coming female musicians you have your eye on?
Ashnikko, Rosalia and Nasty Cherry are all AMAZING.
Apart from the debut album, what else is planned for 2020 – any more co-writes we can look forward to?
More co-writing and lots more touring! I'm coming to America with Tove Lo in February!
ALMA on Spotify