The duo discuss their upcoming EP Long Live and the safe space they're creating with their anthem rock...
The Japanese R&B queen chats with me about creating her new album, ROUGE.
The singer DRAGS the music industry and talks with me about pissing off the Alt Right.
The London Pride singer talks about new music, what London Pride means to her plus some words of...
NINA chats with me about working with Richard X, plus her 'Lana Del Rey meets Robyn' sound.
The emerging Scandipop darling speaks to me about her new single, plus her unwavering support for the LGBT...
Stick to who you are, love what you do and do it unapologetically.
You can't have success without failure.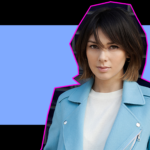 I try to be as honest as possible with my music.
I produce all my own beats on my laptop while sitting on my couch in my apartment.
Say what you want to say about us, but we're not just gonna give up.
You can't go wrong with a splash of gold.
Back to Top