Beyoncé's Best Vocal Moments Following Carlos Santana's Deadass WRONG Comment That She is "Not a Singer, Singer"
Pioneering Mexican musician and legendary bag designer Carlos Santana has piped up following Adele's win of the Grammy's Album of the Year award for 25.
Carlos decided to defend the Brit against the Beyhive, who in a bittersweet move swarmed social media to declare that Queen Bey's latest record Lemonade was a much more worthy winner for the snag. Carlos' reasoning for declaring Adele deserved to win against Beyoncé?
"With all respect to our sister Beyoncé, Beyoncé is very beautiful to look at and it's more like modelling kind of music – music to model a dress – she's not a singer, singer, with all respect to her," he said.
Okay, hold up – what?!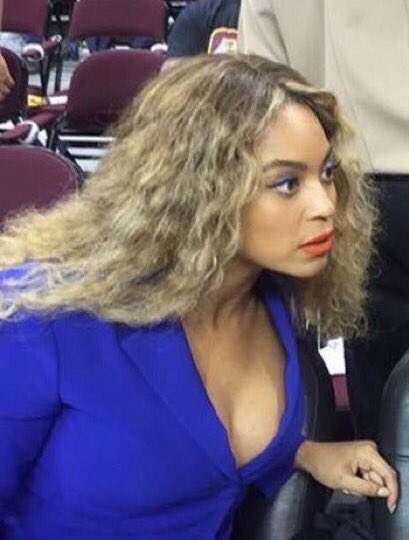 Carlos, you deadass WRONG for that.
"Your sister" Beyoncé may not be Whitney Houston aka The Voice. Neither is Adull. But they are both wildly talented vocalists.
Of course  Beyoncé is a "singer, singer". She is praised globally for her emotionally charged vocal performances. Her entire empire has been built on the fact that she is a perfect, flawless singer. It's kind of, you know, what she's known for. These are the types of comments exclusively reserved for singers artists musicians people like Selena Gomez. To discredit Beyoncé as a vocalist is to discredit one of the strongest vocalists our generation has witnessed.
Time for some receipts!
To demerit Beyoncé's vocal abilities simply because she puts on a show, as opposed to Adele who "just stood there and sang the song and that's it" is pretty outrageous, honestly. Beyoncé is not a lesser vocalist because she uses props and dancers! In fact, you could even argue that being able to sing pitch perfectly, despite all of the craziness happening on stage, makes Beyoncé an even more stronger singer.
Carlos, you better stop designing those bags, clean out ya ears and put some damn respeck on Bey's name as a singer!